A Pair of Partridges and a Tree Pillows
This pair of partridge pillows and coordinating tree branch with birdhouses pillow I sewed up this week after being inspired from the Crate and Barrel catalogue a couple days ago. (see post: Christmas Pillow Inspiration for the Crate and Barrel version). Their version is mostly red with brown log cabins and snow, cute but not the right colors for our living room.
For our space, I wanted colors to bring in Christmas cheer while coordinating with our current colors. Oh, and I wanted to be able to do this project 100% from supplies I had already, everything. Here's what I did:
Yikes! I can't believe I'm posting this picture, but it shows just a corner of my craft closet. I do have supplies, don't I? Well up in the top right, see that felt folded up? And that canvas next to it? That's what I used for this project, along with some poly fiberfill that doesn't show in this picture, but it's there.
I used the pillow that sits on the settee for the new Christmas pillow. I knew that size worked well for the settee. So I just unzipped the current pillow cover and slipped it off, then I measured the old cover to figure out the size of the new Christmas pillow cover. I'll store the brown cover and use the form for the new pillow.
The night before I started, I sketched out some ideas that came to me after I saw the pillow in Crate and Barrel. With the decided finished size of the pillow, I drew up appropriate sized birdhouse patterns inspired from my sketches.
Here are my choices of felt colors for the Christmas pillows.
When making pillows, it's important to be sure the corners are square, so I always use one. The finished size of the pillow form is 13 ½ inches high by 23 ½ inches long. I add 2 inches to both the width and length of that to allow me ½ inch for seams and another ½ inch for knife edge.
I started with the branch on the cream colored background, this zoomed in view shows the zig-zag in black contrasting thread I decided on to give the pillows a 'home-spun' look.
I wasn't sure how I wanted to add the evergreen needles to the branch, considered embroidering, but decided to stay with the felt appliqué for them.
Time to put the snow drifts on the branches before the last birdhouse.
I added perches and holes on the birdhouses, along with holly on some of them, then as in the Crate and Barrel version, I also added snow dots in the sky.
For the back of the pillow, I folded two pieces of the felt and laid them over each other about 5 inches. Then sewed front to back, right sides together, using ½ inch seam allowance. Once turned out, after clipping corners, I then sewed ½ inch knife edge to give the pillow a nice finished look.
Here is the finished pillow for the settee.
So for the sofa in the same room, I wanted some pillows that would coordinate, but not match exactly. I came up with the idea of birds. Partridges would be perfect, they certainly coordinate with the birdhouse themed pillow, and the Christmas theme, so I'll accessorize the partridges in the same felt colors.
Here are the partridges in progress. Since they will be stuffed with fiberfill and not a pillow form, I was concerned that to make the bodies from the felt alone wouldn't be strong enough, so I constructed them out of heavy canvas and only accessorized with felt.
Here they all are together. They coordinate beautifully with each other, and work with the color scheme in our living room, and bring festive cheer to the furniture as well. Merry Christmas Sofa!
Enter your email address: Delivered by FeedBurner

Follow My Blog!
Come see the Link Parties I've joined: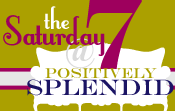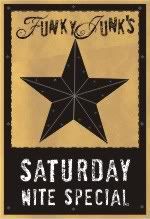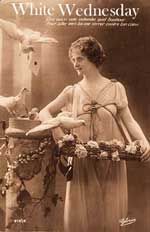 http://www.bluecricketdesign.net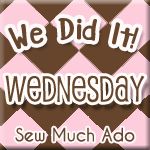 http://shabbyartboutique.blogspot.com/
About DecorateWithaLittleBit.com
In my love of creating well functioning spaces that are beautiful to exist in, I've found there are always new possibilities for rooms. It doesn't take a huge amount of money to make a fabulous place, but instead it's all about how to creatively decorate with a little bit to accomplish it.
Posted on December 17, 2011, in DIY - Crafts - Floral, Our House, Seasons & Holiday Decorating and tagged applique, birdhouse, birds, Christmas, decorate with a little bit, felt, pillow. Bookmark the permalink. 12 Comments.