Our House, Master Bathroom: The Whole Picture, Chapter 2
Here are a few more pictures to show you those areas; starting with my vanity area:
Because there is so much painted wood in the room, on the horizontal and vertical beadboarded walls, as well as the carsiding on the ceiling, I really wanted to have some woodgrain to contrast, so the vanities and linen stepback cupboard are cherry with a dark glaze, and the little antique Victorian chair next to the tub is dark walnut.
When we first bought "Our House" this same vanity space looked like this:
The only thing we kept in this bathroom vanity area besides some of the walls, was actually that antique mirror hanging above the vanity. (I moved it to a small powder room and it works great in there.) The low 30" tall vanity was just too short, and obviously the top, formed faux marble sink was very outdated, so both went out. And so did that hideous vinyl floor with a dizzying square motif on it. There was something about that floor I sooooo disliked! I'm so glad to be rid of it.
This is the new granite top with inset an sink and wall mounted faucet.
The vanities and linen stepback cabinetry are from Home Depot, where Debi at the Maplewood, MN store was extremely helpful in the design details and all the necessary customer service to me. (I was so happy with her expertise; I sought her out again for "The Little Brick Cottage Kitchen Plan".) There are a ton of details you can order for custom cabinetry like this, and depending on each company, those choices vary. You for sure want someone to work with who is extremely familiar with the particular company you're ordering from. To give you an idea, we could choose for the doors to come all the way up to the counter, or have a drawer at the top with shorter doors, there were a few options for 'fillers', that little space on each side of the vanities, we could choose a combination of drawer units or cabinets with doors…one of the details we added were the little tulip feet, they give the vanity the 'furniture' feel I was going for.
Most of the fixtures I ordered online; the wall mounted faucets, sinks, toilet, tub, and tub fixtures were all from online sources. Great selection and pricing, however, all I can say is, if you do the same, be sure to order early and open your containers right away when they are delivered. We had a huge flaw in the original toilet so we had to return it and wait for the new one. The original sinks shipped were incorrect, so same thing, return and wait. Customer service was totally fine, but time could have been an issue if I hadn't ordered way early to allow time for corrections.
If you notice, I used 3 different styles of knobs. I think it makes it interesting to mix it up. This hardware I ordered online from VanDyke's, and it's in a dark oil rubbed bronze finish. There is a balance though in mixing up the hardware.
One rule of thumb I follow, is once I 'create' the rules, I follow them; for instance, all the doors received the little knobs, all the large drawers received the bin pulls, and all the narrow drawers received the small pulls. I repeated these 'rules' to my husband's vanity and to the stepback cupboard as well. (If you notice on a later post featuring the stepback, there are no bin pulls, that's because there are no large drawers on it, that's ok…remember the 'rules' make it work.)
Next post is a small but necessary one…
Yea!! I've been featured:


I'm linking up at:http://www.shabbynest.blogspot.com/2012/02/frugal-friday.html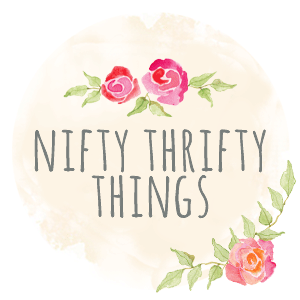 http://www.iheartnaptime.net/sundae-scoop-link-party-15/
http://www.thegirlcreative.com/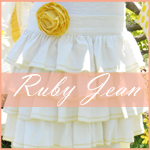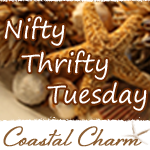 http://www.diybydesign.blogspot.com/2012/01/winter-blues-wednesday-its-party-50.htmlhttp://chattychics.com/2012/01/31/need-inspiration-wild-wednesdays-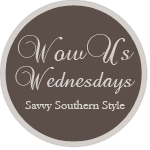 http://www.bluecricketdesign.net/2012/01/show-and-tell-18.html
http://www.somewhatsimple.com/sys-blog-link-party-with-features-of-treats/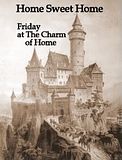 http://whipperberry.com/2012/02/friday-flair-link-party-11.html
http://www.remodelaholic.com/2012/02/quickly-change-the-look-of-a-hutch-ra-108/http://romantichome.blogspot.com/2012/02/show-and-tell-friday.htmlhttp://redoux.blogspot.com/2012/02/friday-link-up-party-41-and-les.html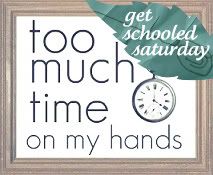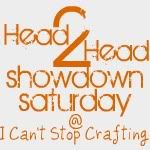 Posted on January 25, 2012, in Bathroom, DIY - Crafts - Floral, Our House and tagged cabinetry, counter, faucet, granite, Home Depot, re-do, sink, vanity. Bookmark the permalink. 14 Comments.