Our House: Moving Up the Ladder in the Dining Room, Chapter 4
Over the seating area in the dining room, I have a track light, but you don't notice it because I have a ladder hung from chains and hooks underneath the track light.
I can't take all the credit, (or any of the credit :)) I originally saw this idea of a ladder hanging at  the Pottery Barn store in St. Paul. (In fact, Pottery Barn is where I got this ladder, I had a gift certificate to use there, however, a real vintage ladder would be great too.) I fell in love with the inspiration of it so all I did was figure out where to use it and then get my son to help me.
In an earlier post I wrote how I was going for an 'al fresco' feel for the room, I thought this ladder with a couple of baskets with glass liners and candles felt perfect to carry on with that theme.
And yes, don't adjust your computer, that ceiling is blue. It's a very light blue, and most people don't even notice that it's that color, unless you compare it directly to the trim at the edges, it is difficult to tell. I think it silently speaks a light, airy sense to the room and again goes with that same theme of feeling like it's outside. (At least that's what I was thinking when I decided to do it blue.)
To attach the ladder, we simply drilled and screwed in cup hooks in the ladder and with anchors for the ceiling did the same. Then measured the chain (I always have left over chain in the junk drawer for projects such as this) and fit each hook with the same number of links. (Obviously, I used left over hooks too, silver finish ones for the ladder and gold finished ones for the ceiling, it's ok, you don't notice that either.)
I used some copper wire to attach the candle baskets to the ladder with. (The candles inside are battery operated ones, love that feature!) And the strings of crystally strands I leave up all year, as sort of my play on a 'crystal chandelier'. Seasonally I will make additions to the ladder, according to what strikes me for that holiday or time of year.

Enter your email address: Delivered by FeedBurner

Follow My Blog!
I'm linking up at:http://www.shabbynest.blogspot.com/2012/02/frugal-friday.html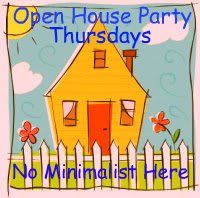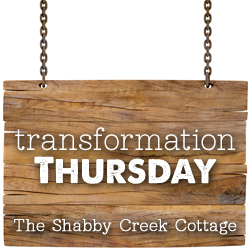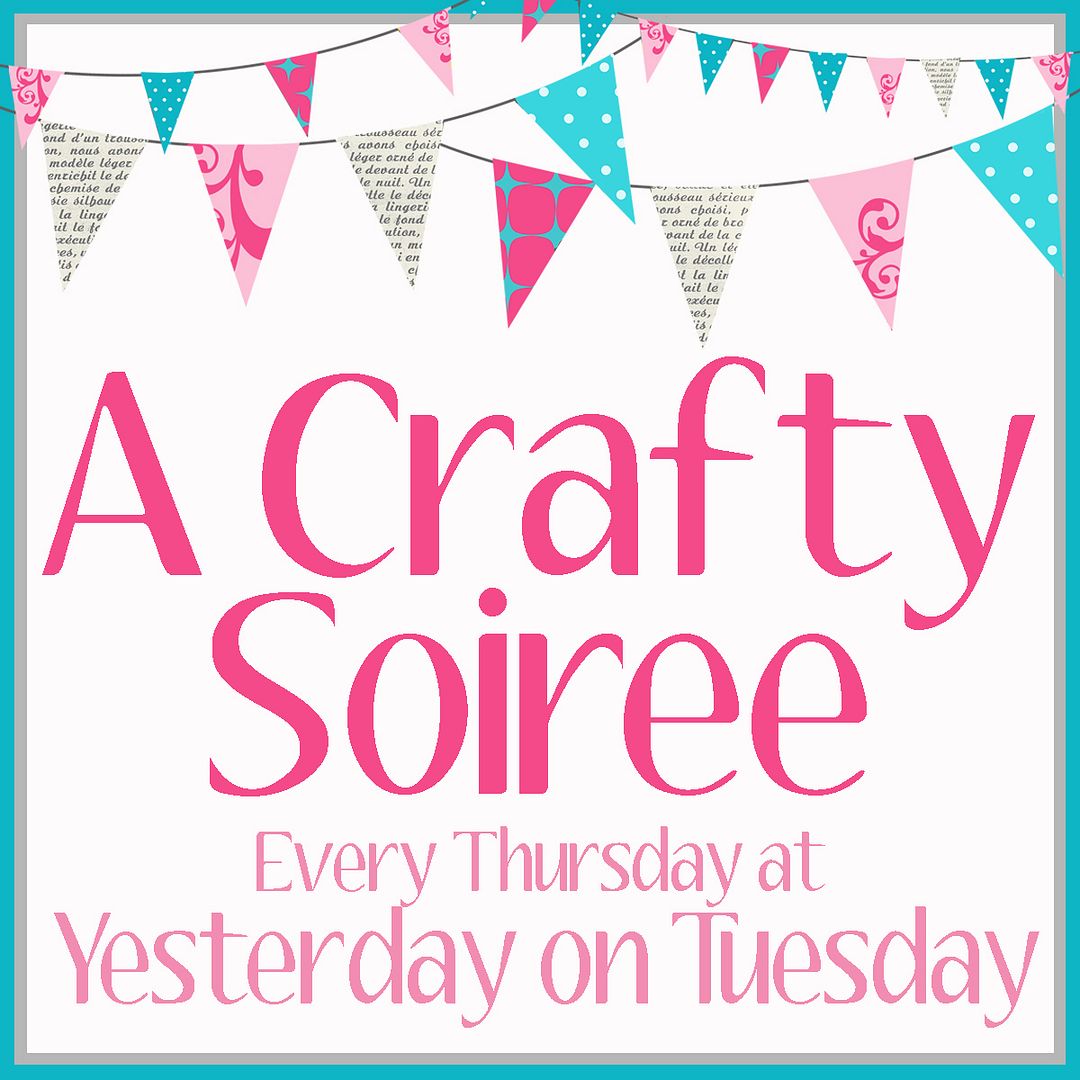 http://www.eclecticallyvintage.com/4/post/2012/01/imagine-the-impossibilities-link-party.htmlhttp://www.somewhatsimple.com/sys-blog-link-party-with-features-of-treats/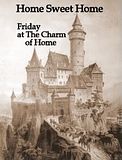 http://whipperberry.com/2012/02/friday-flair-link-party-11.html
http://www.remodelaholic.com/2012/02/quickly-change-the-look-of-a-hutch-ra-108/
http://romantichome.blogspot.com/2012/02/show-and-tell-friday.htmlhttp://redoux.blogspot.com/2012/02/friday-link-up-party-41-and-les.html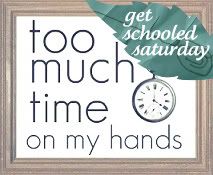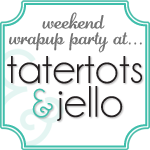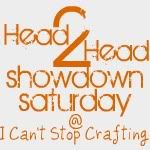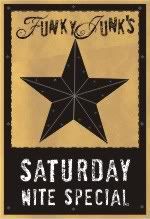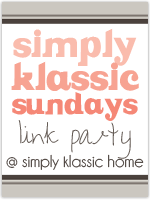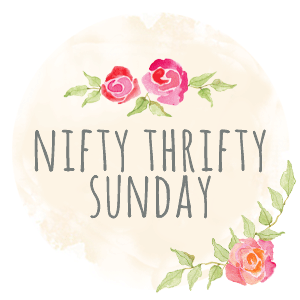 http://www.iheartnaptime.net/sundae-scoop-link-party-16/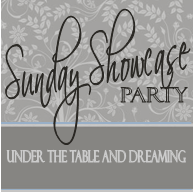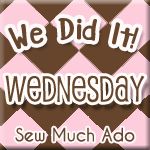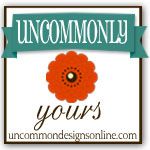 http://www.bluecricketdesign.net/

http://funkyjunkinteriors.blogspot.com/2012/02/my-route-66-cupboard-and-link-up-to-be.html
http://funkyjunkinteriors.blogspot.com/2012/03/sat-nite-special-link-party-126-unique.html