Lightening up the Living Room: How about the Popular Table?
Can you believe it? I haven't shown you very much of "Our House", and now I'm already changing it…the "popular" table has once again found a new location. If you recall I had this table in the West bedroom…and that seemed perfect, for the time, but not for this time. Here's where it used to be:
It really was charming in one of the guest bedrooms in 'Our House' but alas, I must be willing to at least try new things… so out it goes from this location, (in goes the green table from the other spot in the living room) and…Oh wait, I still have to show you the spot in the living room I'm planning on taking this to. So here's the before:
(Sorry about the poor quality, I typically am so excited to get moving furniture when I get on a 'roll' it's all I can do to just snap a quick pic. I need to work on that.) So this is what was in the corner of the living room. This table I bought at HomeGoods probably about 6 or 7 years ago. It has one large swing open door with cubby storage inside. We used to keep my granddaughter's toys in it, but more recently it was perfect for storing our blankets and throws, which up here in NW Wisconsin, we use very frequently! So I needed to find a new home for those too if I was to move this out of here.
Out with this piece, to the family room, it weighed a ton, but I inched it to the steps and gave it a good push down…ha, no… I did fantasize about doing that though, I continued to inch it down one step at a time to its new location…someday I'll show you the family room…
So now here's the new…er… old…er…popular table in the new location:
Yes, the legs are dark brown, but that works in my goal of lightening this corner, because they have an open airy feeling compared to the solid chunky table I took out, and the lighter old distressed top repeats a similar look as the pediment above the TV. (I had considered painting the previous chunky table, but opted for the airy look that allows more natural light into the room.)
Yep, the lamp from the other side got moved here and I really love it. I have accessorized with birds throughout this room so the theme on here works great, and with the large linen colored shade, it doesn't seem too dark.
I love how the jasmine plant growing next to the lamp almost seems to grow into the artwork of the lamp.
The antique plates in the corner were there before I started to lighten up the living room, and they seem to work really well with this plan too. Yes, there are red and gold accents, but obviously my walls are still gold and I want about a 2% accent of red in this space…just a tiny amount, so here on the plates, and the rug has a small accent of red, plus just a couple of other unexpected places…that's enough for this color scheme.
I am so delighted with the lighter, softer color palette of the living room. The window treatments, Pottery Barn bench re-do, new chairs, changing out the green table and now this table… By removing almost all of the reds and bringing a much stronger accent of light linen, blue and replacing most of the black with shades of brown has really changed the feel of the room.
I still have some more changes to write about in future posts, and still some more decisions to make…
Enter your email address: Delivered by FeedBurner

Follow My Blog!
I'm linking up to these great parties: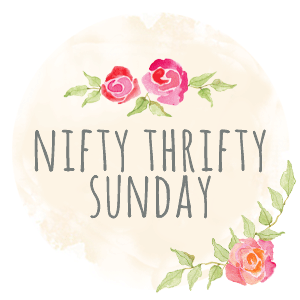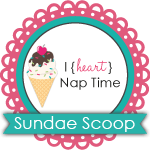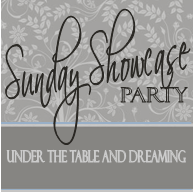 http://www.thegirlcreative.com/2012/03/just-something-i-whipped-up-75-amazon.html
http://www.skiptomylou.org/2012/03/19/made-by-you-monday-92/
http://www.tipjunkie.com/homemade-projects-320/
http://www.bluecricketdesign.net/2012/03/show-and-tell-25.html
http://makingtheworldcuter.com/2012/03/making-the-world-cuter-monday-march-19-2012/
http://todayscreativeblog.net/craft-and-craft/
http://linda-coastalcharm.blogspot.com/2012/03/nifty-thrifty-tuesday-no106.html
http://craftomaniac.blogspot.com/2012/03/craft-o-maniac-monday-link-party.html
http://www.myuncommonsliceofsuburbia.com/2012/03/tuesdays-treasures_19.html
http://kammyskorner.blogspot.com/2012/03/trash-2-treasure-tuesday-24.html
http://cedarhillranch.blogspot.com/2012/03/cowgirl-up-linky-party-7.html
http://www.northerncottage.net/2012/03/layered-spring-wreath-party.html
http://fadedcharmcottage.blogspot.com/2012/03/white-wednesday-144.html
http://savvysouthernstyle.blogspot.com/2012/03/wow-us-wednesdays-58.html
http://www.uncommondesignsonline.com/2012/03/uncommonly-yours-link-party-20.http://lilluna.com/lil-luna-link-party-69/html
http://chattychics.com/2012/03/20/your-turn-wild-wednesday-3/
http://www.restoreinteriors.blogspot.com/2012/03/restored-it-wednesday_20.html
http://thediydreamer.blogspot.com/2012/03/from-dream-to-reality-linky-party-8.html
http://www.diybydesign.blogspot.com/2012/03/swing-into-spring-its-party-57.htmlhttp://nominimalisthere.blogspot.com/2012/03/open-house-party_21.html
http://www.theshabbycreekcottage.com/2012/03/industrial-drawer-upcycled.html
http://frommyfrontporchtoyours.blogspot.com/2012/03/treasure-hunt-thursday-49-highlights.html
http://www.blissfulrhythm.blogspot.com/2012/03/home-and-garden-thursday_21.html
http://www.somewhatsimple.com/sys-blog-link-party-and-pedestal-birdhouse/
http://www.yesterdayontuesday.com/2012/03/crafty-soiree-82-clever-girls.html
http://www.the36thavenue.com/2012/03/show-me-extraordinary-47.html
http://www.houseofhepworths.com/2012/03/21/hookin-up-with-hoh-92/
http://thecharmofhome.blogspot.com/2012/03/home-sweet-home-59.html
http://romantichome.blogspot.com/2012/03/show-and-tell-friday_22.html
http://www.atthepicketfence.com/2012/03/welcome-to-inspiration-friday-no-57.html
http://commonground-debrasvintagedesigns.blogspot.com/2012/03/vintage-inspiration-81-looks-like.html
http://www.shabbynest.blogspot.com/2012/03/frugal-friday_22.html
http://www.frenchcountrycottage.blogspot.com/2012/03/feathered-nest-friday-giveaway.html
http://www.fingerprintsonthefridge.com/2012/03/feature-yourself-friday.html
http://twenty-eight-0-five.blogspot.com/2012/03/potpourri-friday-29.html
http://kitchenfunwithmy3sons.blogspot.com/2012/03/kitchen-fun-and-crafty-friday-link_22.html
http://mom4realky.blogspot.com/2012/03/4-real-friday-linky-party-6.html
http://www.redouxinteriors.com/2012/03/friday-feature-party-48-and-mes-preferes/
http://tatertotsandjello.com/2012/03/weekend-wrap-up-party-and-150-to-lisa-leonard-designs.html
http://funkyjunkinteriors.blogspot.com/2012/03/sat-nite-special-link-party-126-unique.html
http://www.remodelaholic.com/2012/03/tooth-printable-and-ra-115/
http://www.bedifferentactnormal.com/2012/03/show-and-tell-saturday-32412.html

http://www.thriftydecorchick.blogspot.com/2012/04/april-before-and-after-party.html
Posted on March 15, 2012, in Furniture, Living Room, Our House, Re-purposing, Style and Theme, Uncategorized and tagged antique, bedroom, table, vignette. Bookmark the permalink. 11 Comments.